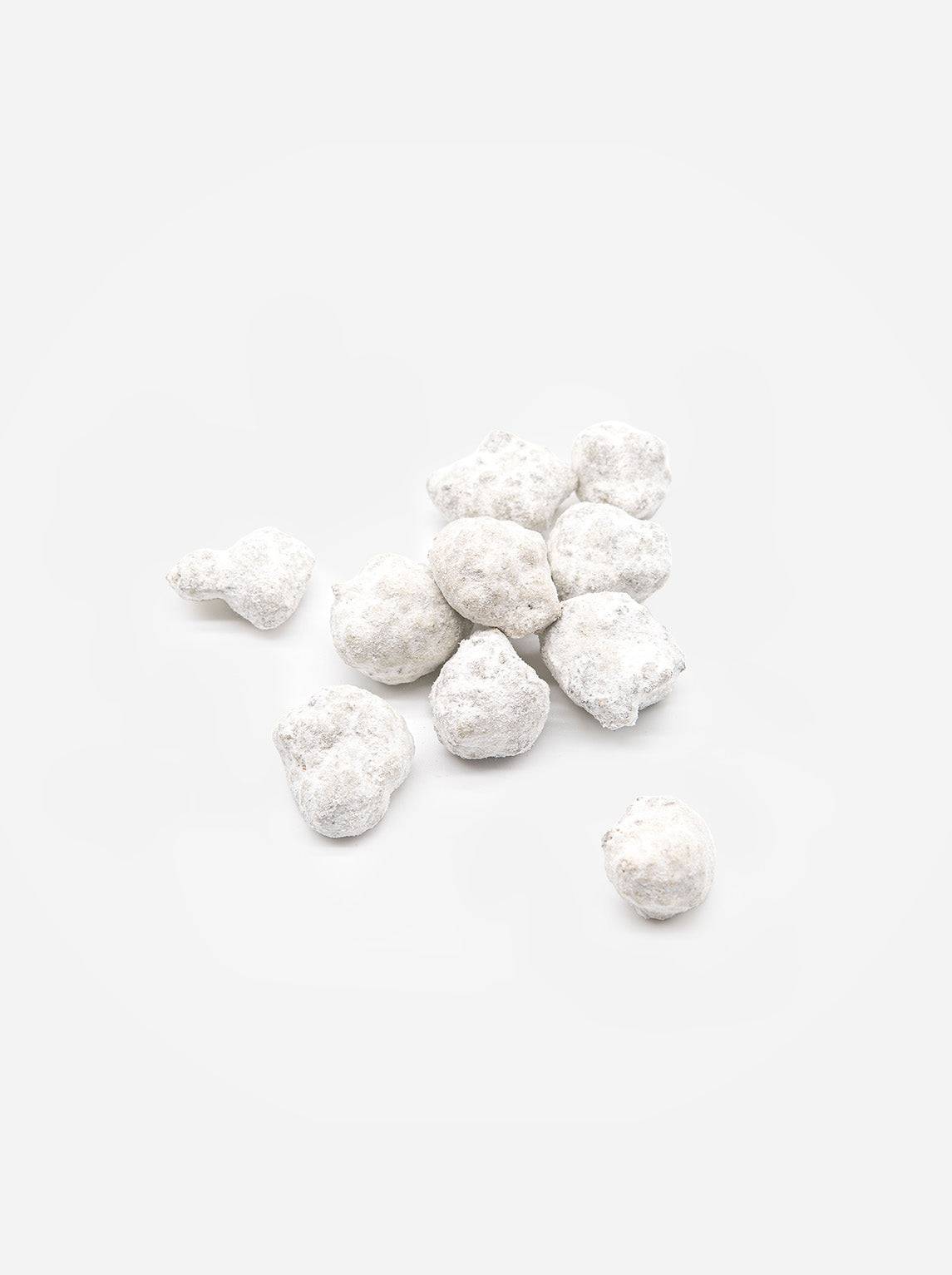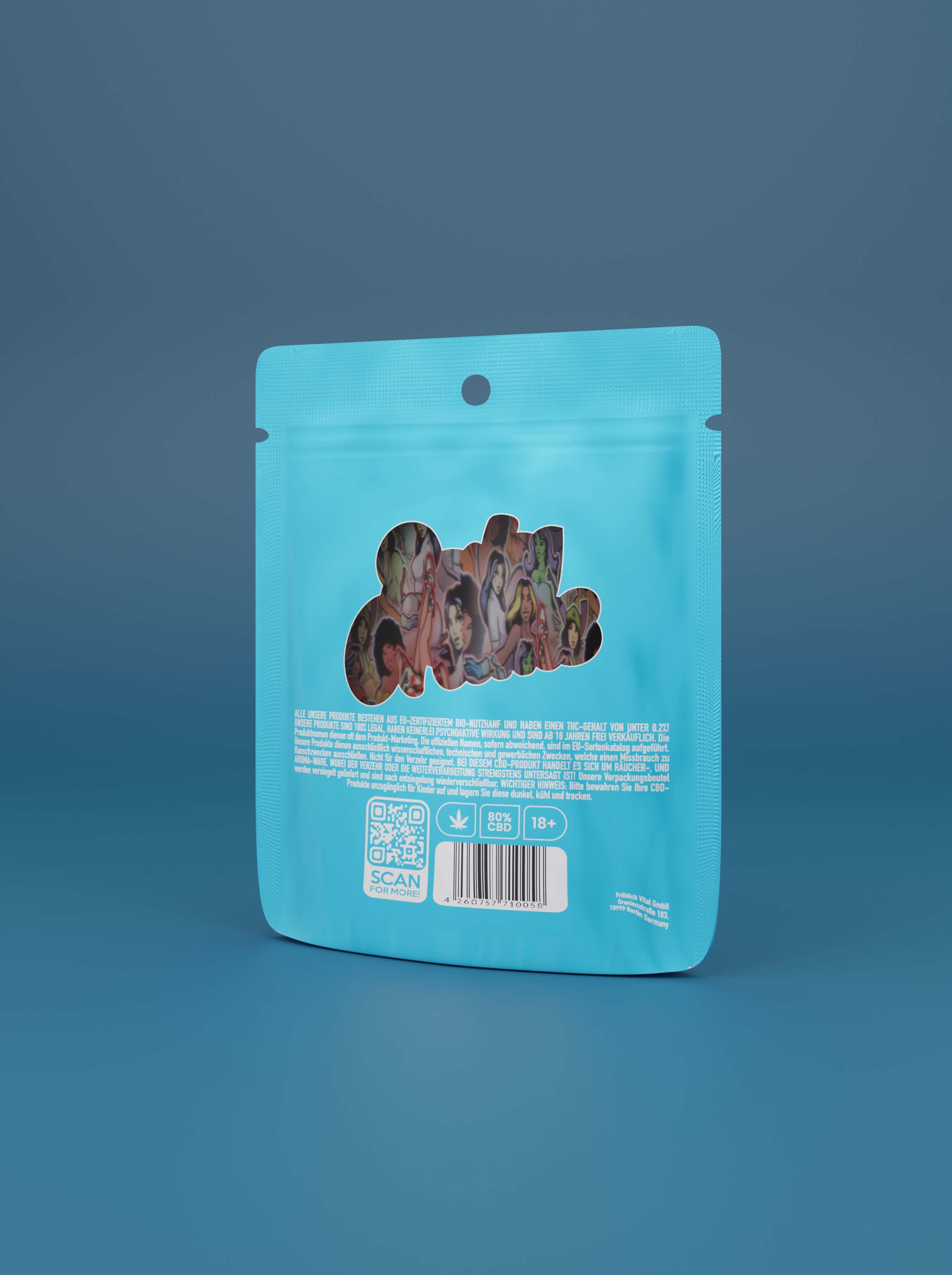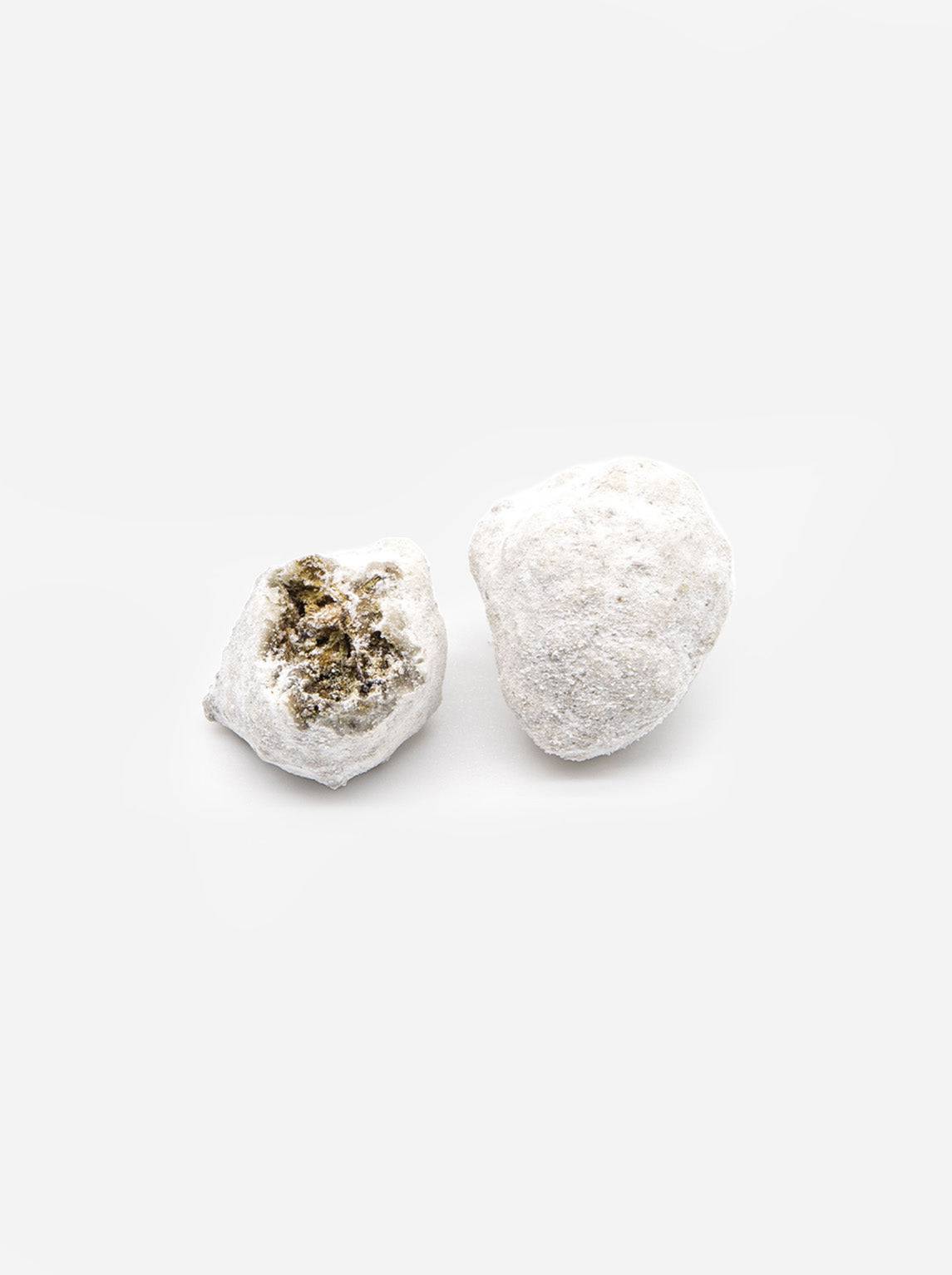 Ice Rocks | CBD Rocks
---
CBD: 80% THC: < 0.2%
Our ICE Rocks are a pure force! With 80% CBD content, they are among the strongest you can get on the market. The aroma of the stones is reminiscent of strong tonic. Due to its strength, a small amount is enough to experience the benefits of CBD.
At first glance, our unique ICE Rocks could be mistaken for another well-known substance. Except that our products are 100% legal and not harmful, on the contrary!
Similar to our Moon Rocks, only the most beautiful buds are selected for our ICE Rocks. These are dipped in delicious CBD oil and then covered with a pure CBD isolate. Convince yourself!
Try it out and experience the power of our CBD ICE Rocks!