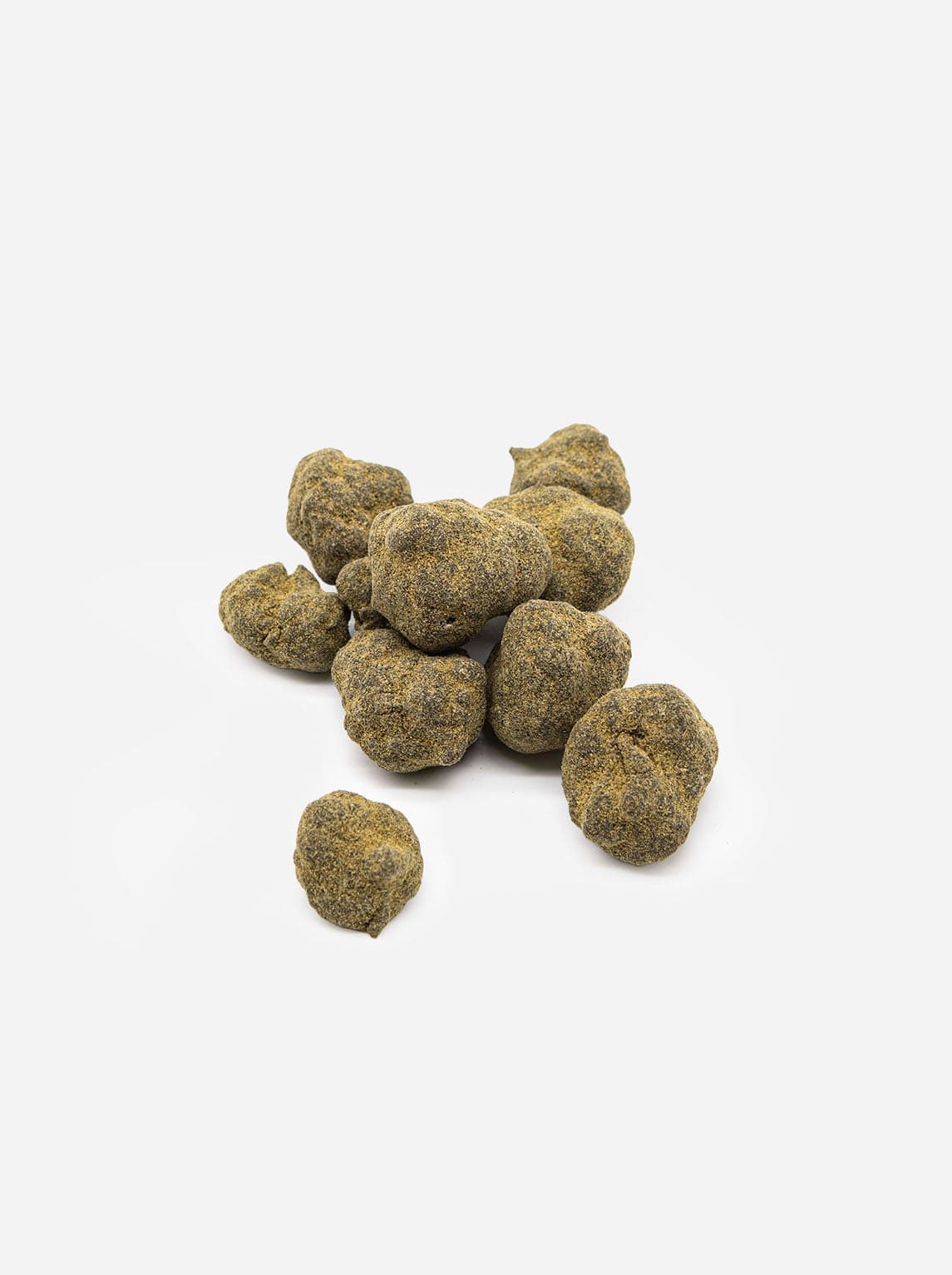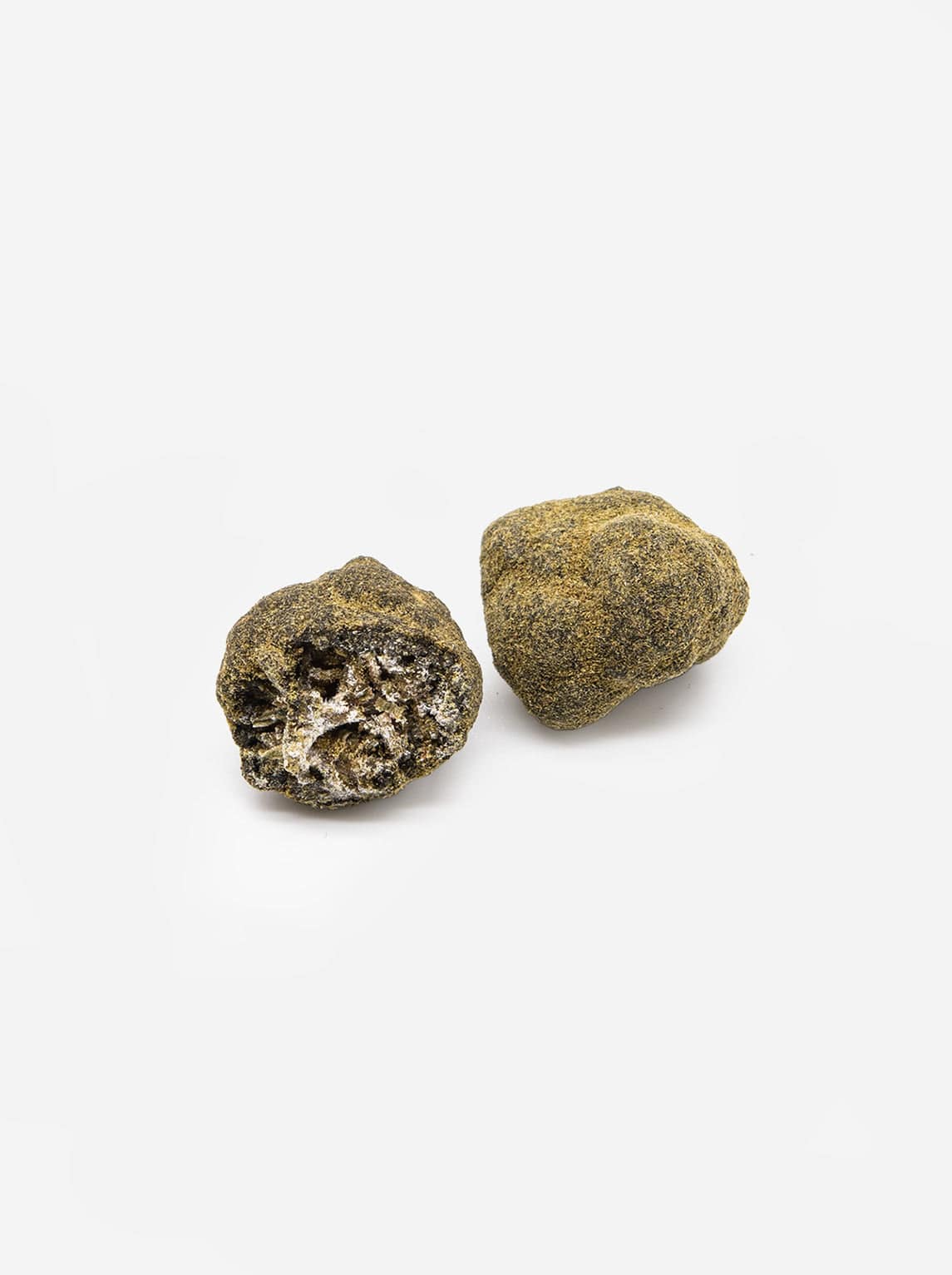 Moon Rocks | CBD Rocks
---
CBD: 80% THC: < 0.2%
The name Moon Rock comes from the USA and was given to the strain because of its special appearance. Only the finest buds are dipped in oil and then soaked in pollen dust. In the end, the appearance of the buds is actually reminiscent of moon rocks.
But not only the name is out of this world. The strong and intense, tart aroma also reflects the 80% CBD in the Moon Rocks.
Moon Rocks are among the crème de la crème in the hemp industry and have been more popular than ever for years. The Moon Rocks are also among the most popular products of our brand.
Convince yourself of the strength of our Moon Rocks and enjoy the delicious pleasure of our extraordinary CBD.