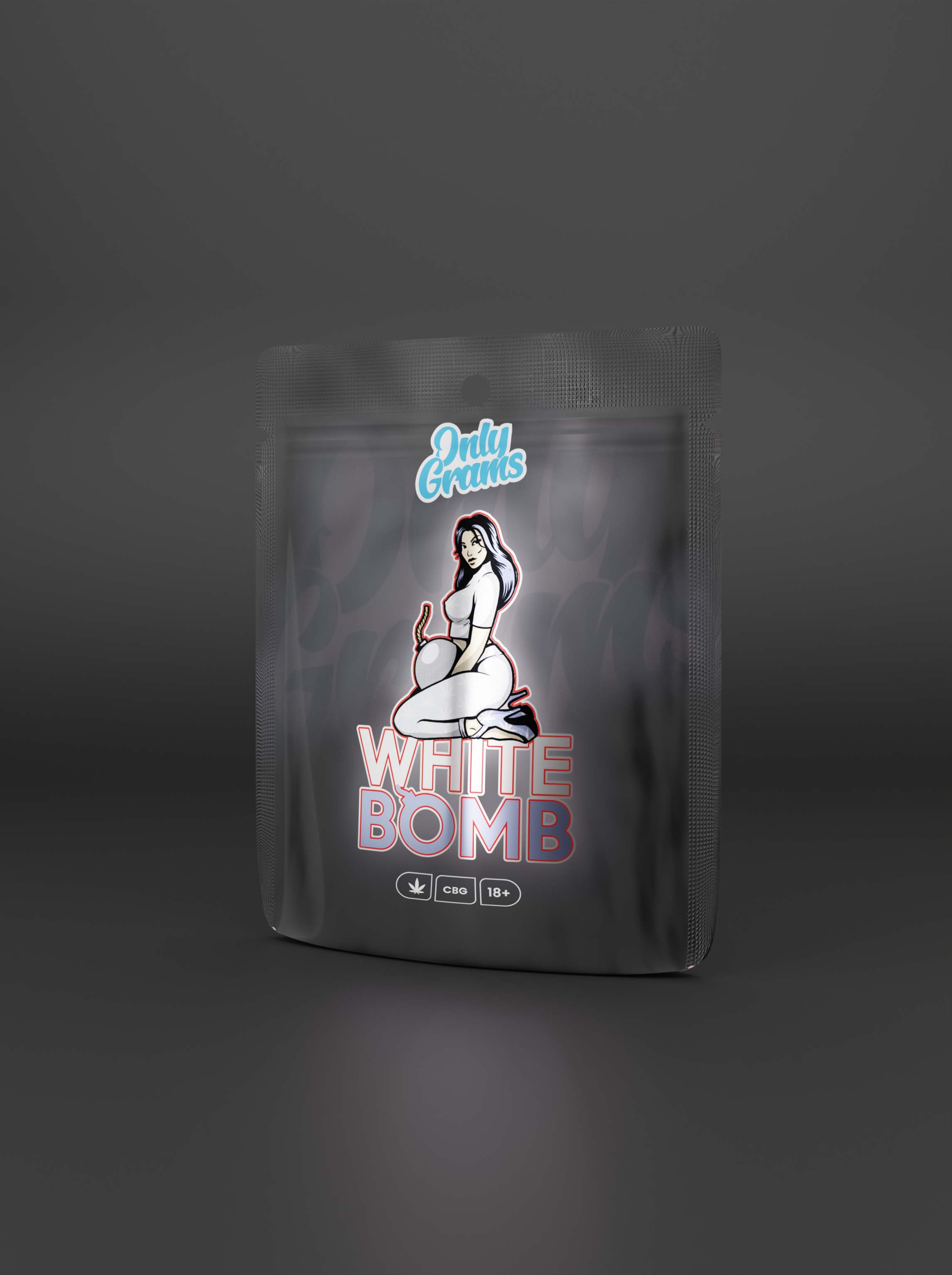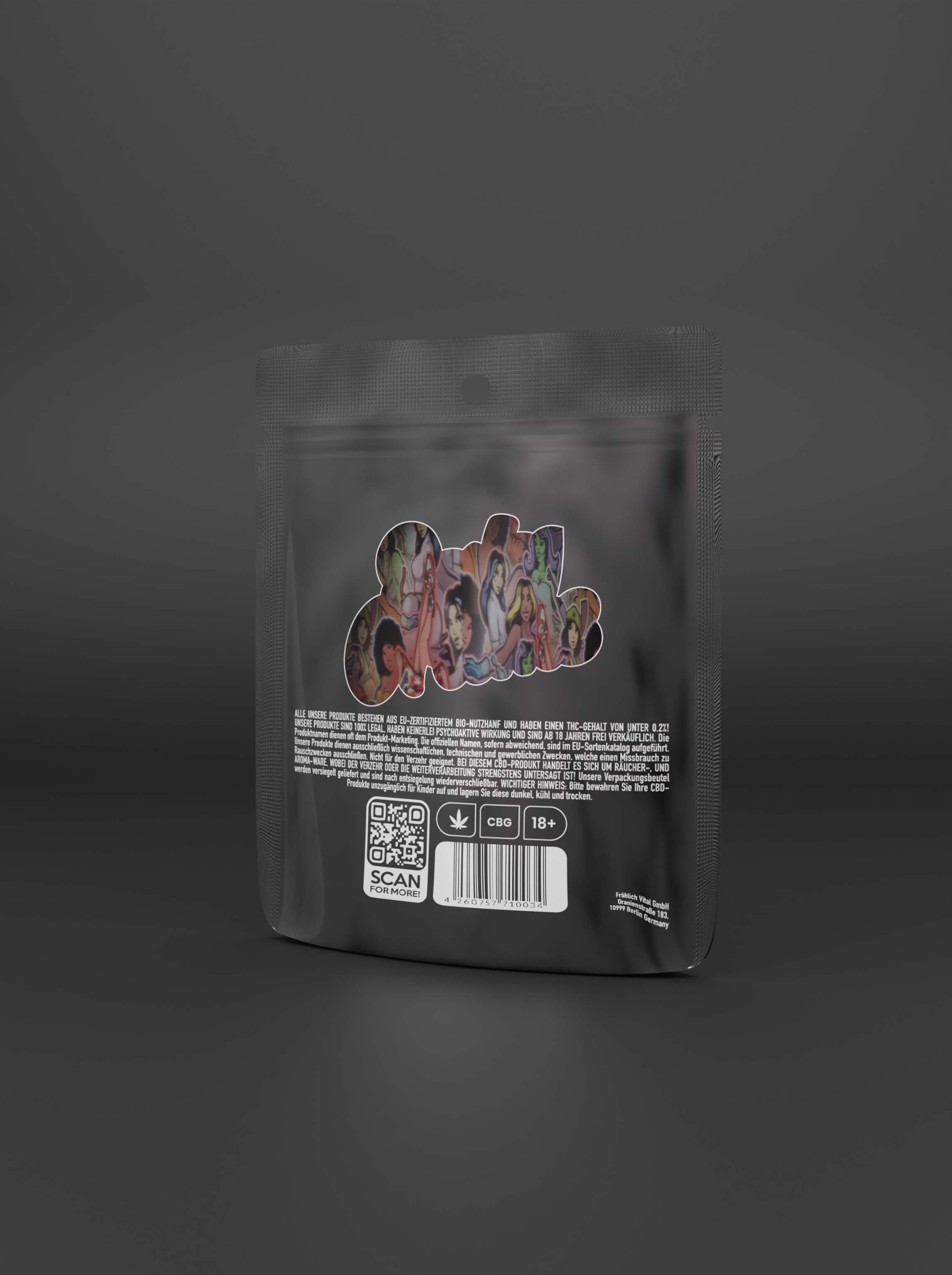 White Bomb | CBG Aroma Flower
---
With its fresh, natural and slightly fruity taste, our CBG variety "White Bomb" convinces every smoker!
The "White Bomb" strain is a hand-trimmed, hand-picked CBG strain that has passed all quality tests and is now waiting for you to break it out of the baggy.

Smoking weed without THC? Our fresh CBG variety "White Bomb" makes it possible! Like CBD, CBG has countless positive properties and completely dispenses with THC. That's right. Our CBG strains contain 0% THC!

As with CBD, many anxiolytic, pain-relieving, antidepressant and relaxing effects are also attributed to CBG.

In case that we can offer you a product of the highest quality it contains a moisture boost.